eat better meat™
Our Story
We have come a long way since our founding in 2011. From humble beginnings, within ten years we've transformed accesibility to better meat, and won Online Butcher of the Year for the third time.
The Men Behind Farmison & Co
John & Lee
John Pallagi and Lee Simmonds met while working together marketing restaurants.
Since boyhood, John's life has revolved around food, spending Saturday afternoons watching his Hungarian grandparents cook everything from scratch at home. His career has taken in hotels, restaurants and catering. Under his leadership, Farmison & Co have built a new supply chain from scratch.
Lee is Yorkshire through and through, and before founding Farmison & Co Lee managed the brand of the Yorkshire Post. His passion is bringing to the world the quality that Yorkshire can produce. Lee is the online marketing half of the management duo at Farmison & Co and ensures that the customer experience online mirrors the quality of the meat available.
From the beginning of our story, we have approached red meat in the same way sommeliers taste wine. Attention to detail and knowledge of the terroir - the local natural environment where the meat is from - is key.
Different landscapes produce different qualities in the meat. We decided to base ourselves in Ripon, North Yorkshire, so we could be close to the farms and pastures of both the Yorkshire Dales and North York Moors.
The upland pastures and wild grazing of these landscapes imbues the meat with quality.
We've built close relationships with our suppliers, cemented by years of cooperation. Our supply chain is built on trust and respect for the expertise of farmers, and we pay a fair price for their craft.
Our trusted suppliers do things the old-fashioned way. That means high welfare standards. Our meat is always British and free range, and the animals graze on pasture and natural feeds in the great outdoors. We do not use growth promoters, and do not support routine preventative use of antibiotics.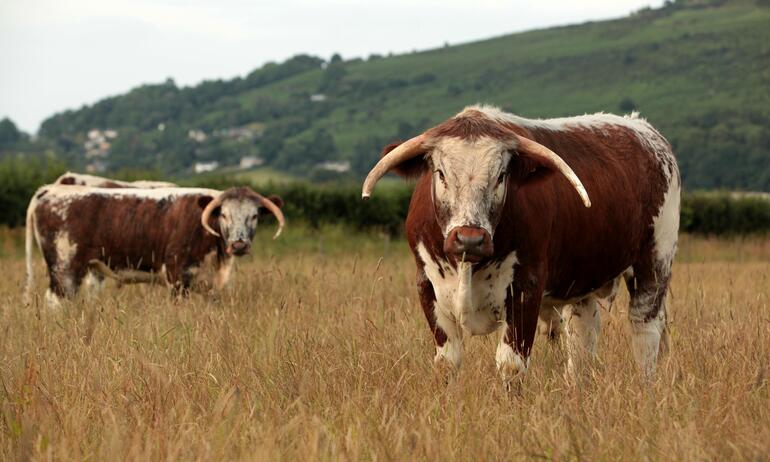 Breeds Make The Difference
Ten years ago, the list of vulnerable rare beef, sheep, and pork breeds was worryingly long. Since then, we have widened the homecook's access to heritage breed meat. Working with our farmers, we have encouraged them to breed and rear more of these wonderful creatures.
An important milestone in our history has been helping our farmers invest in the future of breeds. Stuart Raw, our Dexter farmer has doubled the size of his herd up in Wensleydale, and David Harrison our Galloway farmer has invested in a new bull, named Billy Bremner, to grow his herd.
In 2021, we went a step further, financing the foundation of two new herds of rare breed cattle at Castle Bolton in Wensleydale. We are helping secure the future of the White Park and Gloucester breeds for the years to come.
The Romance of Home Cooking
Farmison & Co has been built to serve the home cook. British food culture is enjoying a renaissance, and Farmison & Co is part of this as the nation engages with local produce.The joy of preparing, sharing, and enjoying food is a universal pleasure, the basis of human interactions.
We believe that home cooking food is key to a healthy, nourishing diet. Our quality produce is the basis for appreciating food, and we have worked with Michelin-starred chef Jeff Baker since our foundation to provide us with recipes and chef-prepared cuts.
With the home cook in mind, we immediately realised that the quality of meat is strongly linked to traditional farming practices, and the expertise and pride of the Master Butcher. We are used to hearing the refrain, "this is how meat used to taste," as we roll back the damage of industrialised practices in food.
From day one, traceability of produce for the home cook and the idea of having core values we weren't going to compromise on have been built into our supply chain. Industrial farms and supermarkets just can't cut the mustard when it comes to flavour.
We are safeguarding the future of butchery, taking on new apprentices and investing in our state of the art dry aging store. Our Master Butchers oversee the maturation process, and cut the hanging meat to order so your meat arrives in prime condition. They pass on the tricks of the trade to the younger generation of butchers coming through.
The expertise of our butchers is matched by Jeff Baker, our in house Michelin-starred chef. Jeff writes a recipe for every cut in our range, and collaborates with out butchers to produce new and exciting chef-prepared cuts.
A big part of our story is encouraging home cooks to eat a balanced diet. There are a number of myths surrounding fat perpetuated by fad diet culture. We are fighting back. A growing body of evidence shows that animal fats are crucial for a healthy diet, and that the real causes of the obesity crisis lie elsewhere.
British heritage breeds typically boast more fat than other breeds. It builds up slowly as the herds and flocks graze natural pastures. This fat is the basis of our success. It brings the flavour. Our customers recognise this, enjoying and choosing meat with ample marbling.
Our range of breeds means home cooks can discover and explore their own tastes. Farmison & Co's expanding network of farms is also contributing to customers' fascination as they engage with different terroirs.
Today we stock the largest variety of butchery, from the largest range of breeds, on the Internet. Building our own supply chain from the ground up has meant we can offer an unrivalled variety of British butchery.
Passion To Eat Better Meat
Taste is everything. Without it there would be no Farmison & Co. It is this passion for the joy of home cooking and where better meat comes from that sparked the idea that has grown into our award-winning butchery today.
we're committed to working towards a sustainable future
Farmison & Co was founded by John and Lee in 2011 with a mission to get the nation to Eat Better Meat. Not only did this mantra include delivering restaurant quality meat conveniently with unrivalled quality and taste, it was with a priority on food provenance and sustainable, traditional farming practices that work in harmony with the environment.
Learn more about our sustainability here
The UK's #1 Online Butcher. Our farmers and butchers command big reputations among chefs, with our heritage breed herds and flocks in the Yorkshire Dales supplying world famous kitchens.
Learn more
Slow growing, ethically reared livestock is at the heart of Farmison & Co's philosophy in offering the most succulent beef, pork, lamb, poultry and game. We are always truly free-range and grass-fed
Learn more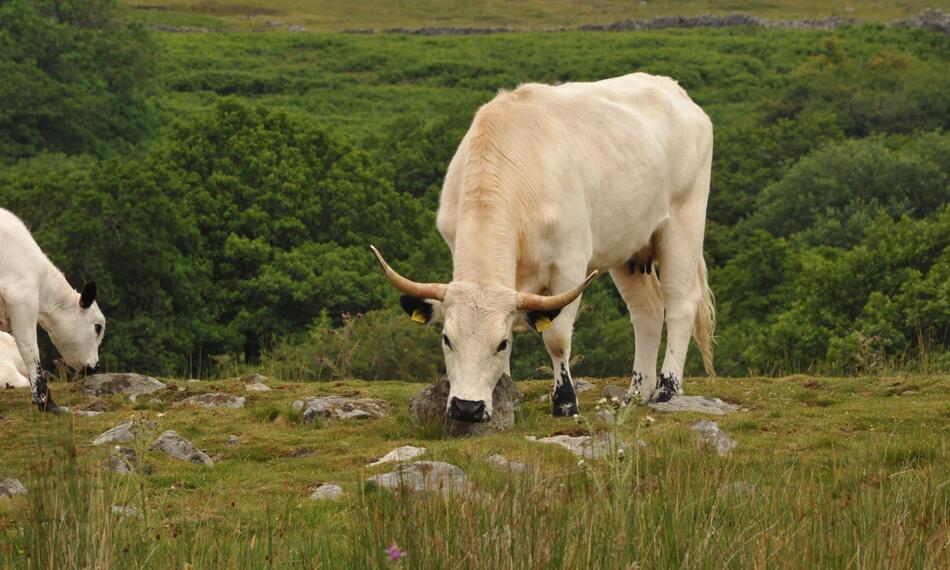 Our Breeds
The British Isles has some of the finest beef, pork, and lamb breeds in the world, bred to perfection in the 18th and 19th centuries, to yield more marbling and fuller flavour.
Discover Our Breeds