Eat Better Meat
Our Quality
Online Butcher of the Year for the third time. The highest quality meat available online.
Unrivalled Quality
Award Winning Butchery
In 2021 we won Online Butcher's Shop of the Year, our third time winning the award, which shows just how well we're on with our mission to encourage the nation to Eat Better Meat. We've gone on to collect more awards, from the Best Independent Retailer 2018 at The Observer Food Monthly Awards, to two Farm Shop & Deli Awards 2017 and 2018, being shortlisted for the The Gold Grocer Specialist Online Retailer of the Year, and more recently, Great Taste Awards 2023 where we recieved 3 stars on one product! We were also thrilled to be awarded innovation of the year in early 2022 for our Saucepan Ready Range.
British Breeds Taste Better
We Use Heritage Breeds To Preserve Them
The British Isles has some of the finest beef, pork, and lamb breeds in the world, bred to perfection in the 18th and 19th centuries, to yield more marbling and fuller flavour. Our mission is a return to the nation's table of our heritage breeds, with a founding principle of Farmison & Co being that the more we demand them, the more farmers will rear them.
encouraging traditional animal husbandry
our farmers
We know our network of farmers, we've known them for years, and we know that by working with them closely every day, everybody wins. We get to send you the best meat, and our trusted farmers can rely on a fair price, and trust in our support for traditional husbandry. That means no rushing, no artificial rubbish, and common sense farming.
Nationwide to your door in under 48 hours
Delivered Fresh, Not Frozen
You click, we cut, then dispatch to wherever you are in the UK. In most cases that's 48 hours maximum, while we don't settle for sending frozen meat. Instead everything is dispatched from our Master Butchers direct to your door, preserving the integrity of our meat ready for home cooking or freezing.
A fair price for everyone
The Price Is Right
When we do the sums and price our produce up, we want you to enjoy better meat, and this shouldn't break the bank. We also pass on a fair price to our farmers, that not only covers the sleepless nights, sore feet, and the stress of lambing and calving, but rewards the pride our farmers feel in the crafting of better meat.
all meat is cut fresh to order
we are master butchers
With us, expect classic butchery, and with every mouthful expect exceptional quality. We're masters of dry aging meat on the bone, to relax the meat to tenderness and ensure intense, savoury flavour. All our prime beef is dry age matured, with our meats cut fresh specifically for your order and not before, for optimum quality.
Michelin Quality Butchery
Fit For The Top Table
Our farmers command big reputations among chefs, with our heritage breed herds and flocks in the Yorkshire Dales supplying world famous kitchens. Our mission is to widen access to better meat, so that the top table can be anyone's table, and prime meat can be enjoyed without the price tag.
There are no quibbles on our part
100% Satisfaction Guarantee
We want you to enjoy every mouthful of your order. If however, you feel a product does not live up to our usual high standards please get in touch. If we don't meet your taste test we will either replace the product, or provide an alternative solution at our discretion.
Experiences in taste and texture are what Farmison & Co is all about, providing high quality meat that produces sensations on the palate and in the mouth. That's why every cut of beef, lamb or pork is not just sourced from those with impeccable farm stewardship and incredibly high standards of animal husbandry, it is also then brought on to produce the best depth of flavour it can possibly achieve.
Learn more about dry aging here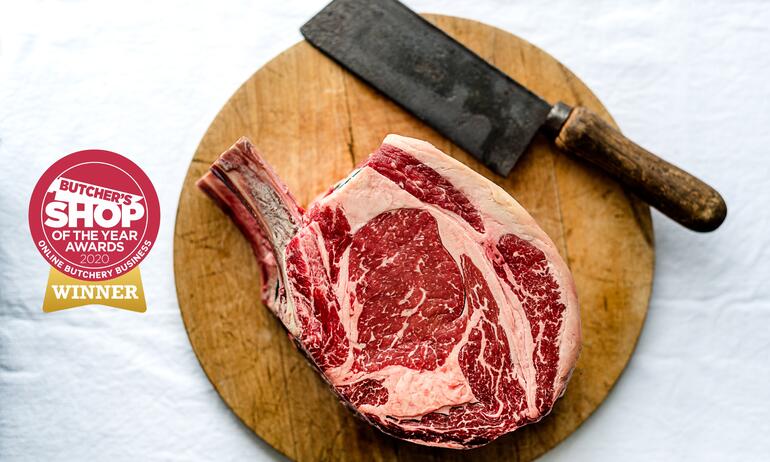 At Farmison & Co we are working together with farmers and actively promoting values that were in danger of being lost elsewhere through industrial processes.
Learn more
Slow growing, ethically reared livestock is at the heart of Farmison & Co's philosophy in offering the most succulent beef, pork, lamb, poultry and game. We are always truly free-range and grass-fed
Learn more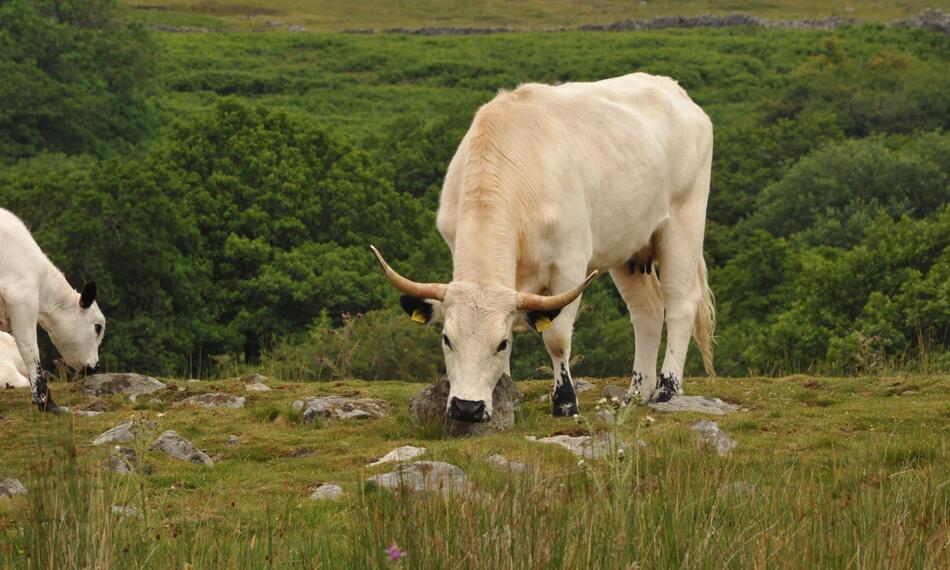 Our Breeds
The British Isles has some of the finest beef, pork, and lamb breeds in the world, bred to perfection in the 18th and 19th centuries, to yield more marbling and fuller flavour.
Discover Our Breeds