We are committed to generate a positive impact for people and planet by producing a local, healthy, and tasty product. Our focus on better meat stands for environmental protection and stakeholder engagement, which provide purpose to everything we do.
Farmison & Co are proud to be industry leading in not only food provenance and traceability, but championing local smallholdings that use traditional and sustainable farming practices. Our customers frequently say our produce reminds them of 'how meat used to taste', that's because we do things the traditional way, far from the intensely farmed commercial produce you would find in modern supermarkets.
The small, local farms we work with farm in balance with their surroundings and are involved in various schemes to improve biodiversity and the quality of the landscapes in their areas, with guidelines and measures implemented specifically for each farm. These schemes range from planting hedgerows to be wildlife havens, to implementing conservation grazing to encourage wading birds like redshanks and snipes, to encouraging the annual return of wildflowers.
If you were to speak to our farmers, they would tell you that if we look after the soil, the soil will look after us. Through the rotation of herds on pasture, our farmers give these lands time to regenerate topsoil, not only storing carbon but helping to promote fertile soil that leads to a healthy environment. Farming this way is a balancing act and our farmers would describe it as 'old fashioned' but the modern term for this is regenerative agriculture. This isn't a 'movement' or a change to the status quo, it's something our farmers have always done and passed down through generations. We will have more exciting updates about our regenerative farming efforts in at the beginning of 2022.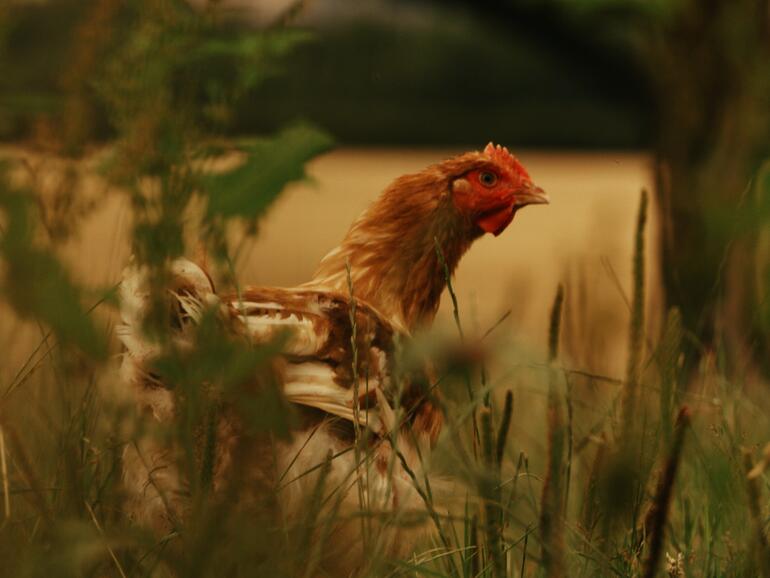 We're committed to reducing our carbon footprint, beginning in 2021 with our first carbon audit of our business. DPD's deliveries to you are carbon neutral, at no extra cost to you. DPD's 'Driving Change' is helping to reduce emissions year-on-year by investing in hundreds of EV vehicles to decarbonise the DPD fleet. To offset remaining emissions, DPD finance renewable and cleaner energy production projects by purchasing carbon credits whilst respecting the most rigorous international standards.
Sustainability is just as much about ensuring human well-being as environmental credentials. We may be a multinational e-commerce butchers, but our operation is very much a local one. Being centred in Ripon, North Yorkshire, we benefit from an area with a rich farming heritage and our local supply chain and employees are very much a part of that. The majority of our butchers were once owners or employees of local butcher shops but felt the strain of supermarket demand. Not only can they still continue to practice their craft with Farmison & Co, customers locally and nationwide now benefit from their skill and passion to traditional butchery. Our apprenticeship scheme means they are also passing down the skills to the next generation.
We're well situated here in the North of England. Our closest supplier is a mere 7 miles away. It's a family farm that's run for generations, much like the Galloway cattle that live there. Our local farmers continue to surprise our Master Butchers with the quality of their produce, paying virtue to the beautiful, rich pastures our animals mature on. Keeping food miles to a minimum is especially important to us as it reduces stress on our animals (which always travel in small numbers to help with this) and reduces our carbon footprint.
In 2021 we rolled out our new eco packaging and launched our new circular economy scheme for polystyrene packaging. You can find out more here. We are already making solid inroads in reducing the amount of plastic we use to package our products, from our sausages to whole chickens. We are at the forefront of testing new materials which have a more environmentally friendly footprint and we are fully committed to constantly invest in and innovate, including the return and reuse of packaging wherever possible.
We source our heritage breeds from farmers and producers with high welfare standards. We are always free-range with minimal human intervention unless required. Antibiotics are only administered if entirely necessary and only to the individual animal, not the whole herd or flock. The same applies to all the species we source. We have rules in place to limit the amount of number of time on the road for the animal, to minimise distress.
We procure our breeds in a sustainable way. Many of the breeds we offer are listed on the Rare Breeds Survival Trust - this means they're on a numbers watchlist showing the rarity of the species. By producing a demand for them, we're helping with the resurgence of numbers and supporting the remaining farmers who continue to produce them. We work with Breed Societies, such as the Galloway Society, to help farmers find new routes to market. In 2021 we financed the foundation of two new herds of rare breed White Park and Gloucester cattle.
We believe that to pay respect to the animal, you eat all of it, otherwise known as eating nose-to-tail. This minimises food waste and allows different cuts of the animal to be appreciated for their intrinsic qualities. This is reflected in our range, from including giblets with our free-range chickens, selection of offal, chicken schmaltz and beef dripping, to leaving the feet on our heritage chickens allowing customers to make tasty broths. Any parts left unsuitable for human consumption are supplied to help with the production of pet food.