Farm Visits: A Trip to the Moors
Blog • March 11th 2013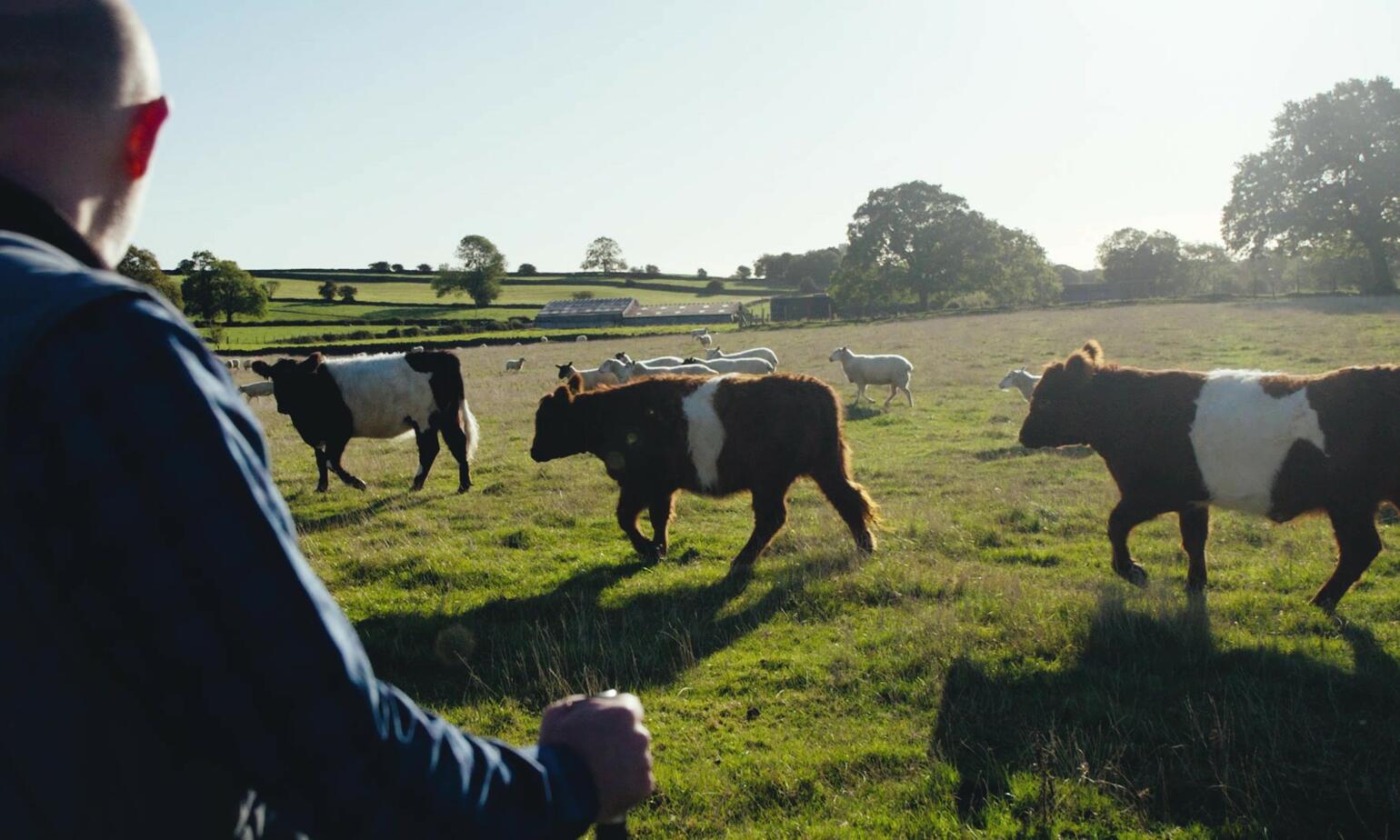 British moorland has always been a place of fascination and imagination. Heathcliffe and Cathy bounding about the moors might spring to mind, or perhaps the mystery of the Hound of the Baskervilles, or even - dare I say it - Heartbeat.
We at Farmison & Co are a tad simpler; we tend to think more about cows and sheep. That's because one of our farms - Abott's Close Farm - is right up on the North York moors. This is James Herriot country, and getting up on'tops (as they say) is always special. The air is cool and brisk and you can see for miles across the heather.
We also get to see how our supplier Charles Ashbridge's herds are doing. Charles has a big reputation with chefs for his rare native breeds; his menagerie includes little Dexter, majestic Longhorn, fluffy Galloway, and Aberdeen Angus cattle, plus all sorts of pigs and sheep.
That reputation for great tasting meat stems from the traditional husbandry techniques Charles uses. For instance, piglets are allowed to suckle on their mothers until they are at least 8 - 10 weeks old, almost three times longer than commercially reared piglets. When it's warm enough the pigs are free to roam and forage in the great outdoors, but otherwise they are reared inside a warm and spacious barn. Likewise the cows and sheep get to make the most of the great outdoors, nibbling on the rich hillside grass.
That relative freedom enhances the meat, which is already pretty tasty due to the different flavours native breeds boast. Another reason the produce of Charles is top notch is because the animals, when they do to slaughter, only have to travel 15 miles. That's a big factor for us when looking at potential farms. Across the Penines, our suppliers at the Holker Estate and Snowdrop Villa Farm do something similar.
It means the animals when they arrive at the abattoir are relaxed, and when they are butchered the meat isn't tense. Contrast with some animals who have to undergo journeys of hundreds of miles without food or drink and who are scared and tense.
Food provenance and traceability is a big deal for us, and because we know Charles personally and we can trace the meat we sell right back to a field on these moors, everyone's getting a good deal. The animals who are slowly reared and allowed to roam, the farmer who is encouraged to use traditional techniques, and the consumer who can map the (delicious) meat's journey from farm to fork.