Treat Your Loved One To A Valentine's Day Meal From Around The World
Blog • January 19th 2021
Our Valentine's Day range is the food of love, ideal for springing a romantic surprise. You might not get to your favourite restaurant this year, but you can still dine-in in style with sumptuous quality to treat your Valentine. Our meat boxes for two provide the core of a fantastic meal and showcase flavours from around the world. There are four themes to choose from: French bistro, Italian taverna, Indian or Chinese treat nights. You can find chef-written recipes for each box on our website, with serving suggestions to match.
The French Dine In Box
The Cote De Boeuf is a French bistro classic, ideal for a romantic Valentine's Day meal. This sharing steak is characterised by its natural fat covering and succulence by virtue of being dry aged matured, then cooked on the bone. As such, it makes for an exquisite steak to mark a special occasion, especially when finished with the included Sublime No19 Béarnaise Butter. This box also features a world famous French chef Pierre Koffmann's Beef Dripping Chips as a side dish, and a tasting pot of Tracklements Wholegrain Mustard. All you need to do is serve alongside a full-bodied Bordeaux for an authentic bistro experience.
Find the box here.
The Italian Dine In Box
This romantic Italian-themed Valentine's Day box promises indulgence and warming, satisfying flavours. Featuring our take on the famous Milanese special of Osso Bucco, though made with beef not veal, your meat will arrive alongside artisan made La Tua pasta, for a rustic and hearty Italian-style dish. Osso Bucco literally means 'bone with a hole' and is famous for the slow cooking dish of the same name, while on our recipe card you will find a recipe for gremolata - the ideal accompaniment for this wonderful cut and the La Tua pasta. We have also included a bottle of Berry Brothers & Rudd Chianti to share between cooking with the Osso Bucco and for drinking alongside your romantic Valentine's Day dinner.
Find the box here here.
The Indian Dine In Box
An aromatic Indian feast of succulent chicken pakoras for your Valentine's Day treat. This hamper comes complete with Saffron Tree Curry Kits of spice, pakora, naan, and rice blends, alongside our very own free range chicken thighs and breast. The flavours are authentic, allowing you to make a curry from scratch, with recipes to be found on our website. The generous portions mean you might wish to reserve some of the kits for another treat night. The packs are store cupboard safe in case you would like to do so, while left over naan can be used for a brilliant bacon sandwich the next day. Serve with a blonde beer to round off an indulgent romantic meal.
Find the box here here.
F&Co Half Crispy Peking Style Duck
We've taken our ever popular Half Free Range Yorkshire Wolds Duck and brined it for 3 days in an authentic mix of classic Chinese flavours including Black Vinegar, Five Spice, Sichuan peppercorns, malt and light soy sauce. The Ducks are left to hang and dry for 48hrs before a low, slow and gentle dry roast followed by a steam cook for 3hrs to ensure the fat is fully rendered whilst maintaining the moisture and flavour of the meat. We've included plenty of British made Pancakes and the all important Hoisin Sauce. All that needs to be added is finely sliced fresh spring onions and batons of peeled and de-seeded Cucumber. This is probably Britain's favourite Chinese meal brought expertly and authentically to you by F&Co.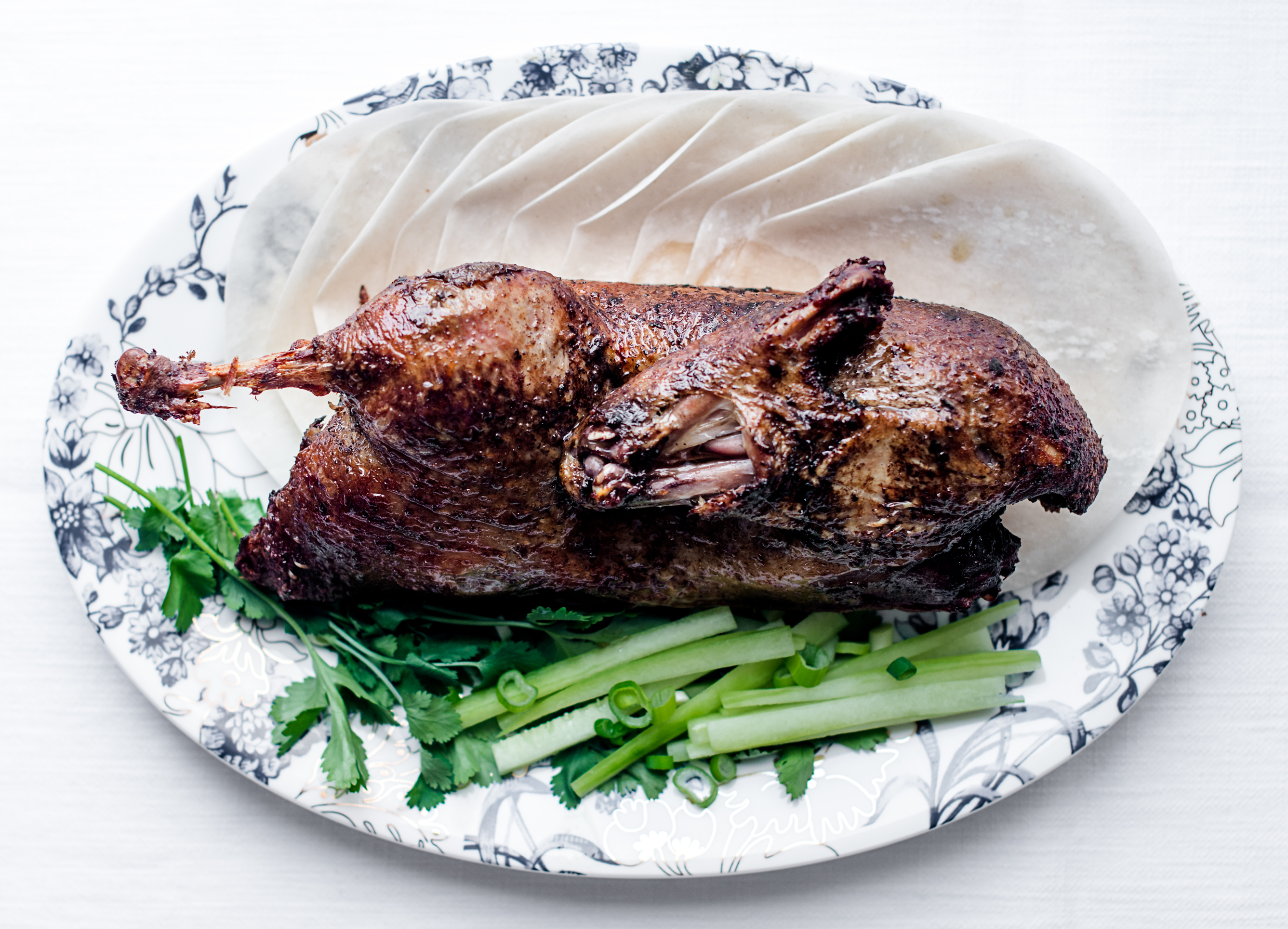 Find the box here here.