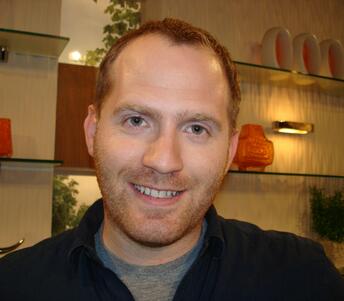 Ingredients

2 organic boneless chicken breasts, with skin on
1 tbsp olive oil
6 baby onions, peeled and halved
½ tsp caster sugar
6 Charlotte potatoes, halved lengthwise
1 bunch chives, finely chopped
50g (2oz) butter
200g (7oz) pied de mouton mushrooms, cleaned and trimmed
4 shallots, finely chopped
200ml (7fl oz) single cream
12 leaves wild garlic, finely julienned
Introduction
Head chef and sole proprietor of Oddette's in Primrose Hill, Bryn Williams learnt his trade under Marco Pierre White and Michel Roux Junior, and shot to fame on Great British Menu in 2006 beating other well known chefs to cook the fish course for the Queen, as part of her eightieth birthday celebrations.
Method
Preheat the oven to 160°C/ Gas 3.
Season the chicken breast with salt and pepper, then place in a warm frying pan skin side down.
Cook until golden brown then add the baby onions, sugar and season with salt and black pepper.
Turn the chicken breast over and place in a preheated 160°C oven and cook for a further 7-8 minutes.
Place the potatoes into a saucepan of water, add salt and bring to the boil.
Simmer for 10 minutes until tender then drain and add the chives.
Season with salt and black pepper.
Meanwhile, heat a non-stick frying pan until hot and add a knob of butter to the pan.
When melted, add the wild mushrooms, season with salt and pepper and leave to cook for 1 minute.
Add the chopped shallots and cook for a further 2 minutes.
Reduce the heat, add the single cream and bring to the boil.
When boiling add the wild garlic, stir and season with salt and black pepper.
To serve
Pour the mushroom mix into a large bowl and position the chicken breast on top.
Place the onions around the plate and serve with new potatoes on the side.