Ingredients

100ml full fat milk
2 x Extra large FR eggs
100 g plain flour
Pinch salt
Pinch ground white pepper
Beef dripping or chicken schmaltz
Introduction
My tried and tested recipe promises about 4 large or 8 smaller puddings, perfect as an accompaniment to a roast. For the best results be sure to use the freshest eggs possible.
Method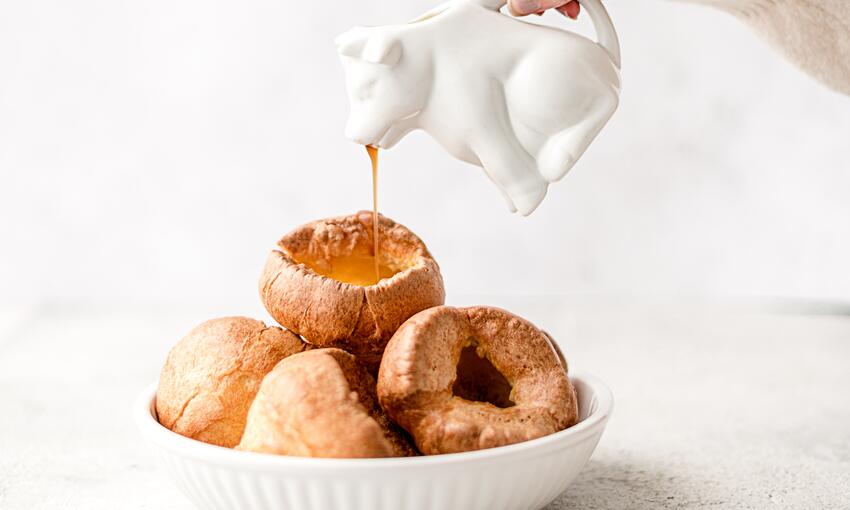 Using a handheld whisk mix all the ingredients except the fat together to form a smooth batter then leave to rest for a couple of hours at room temperature
Preheat oven to 200°C fan assisted or 220°C without a fan (gas 7)
Add a spoon full of fat to each Yorkshire pudding tin, place in the oven for 5 minutes until very hot then remove from oven
Carefully pour the batter into each tin three quarters full, place back in the centre of the oven & cook for approximately 20 minutes; the puddings will be risen, with golden brown edges ready to serve.