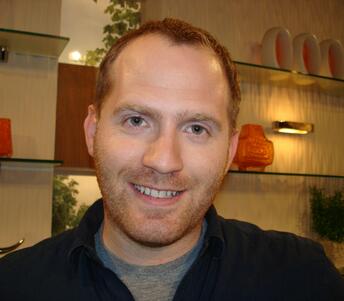 Ingredients

PORK CHEEKS
16 pork cheeks, trimmed of all fat and sinew
2 tbsp olive oil
1 onion, chopped
1 carrot, chopped
50g/2oz ginger, chopped
1 sprig of thyme
2g coriander seeds, lightly crushed
250ml/9floz ginger beer
1 litre/ chicken stock
GINGER AND HONEY CARROTS
500g/1lb2oz baby carrots, with the green top left on
1 tsp ground ginger
1 tbsp honey (Regent's Park honey)
50g/2oz butter
300g/11oz jersey royal potatoes
Introduction
Head chef and sole proprietor of Oddette's in Primrose Hill, Bryn Williams learnt his trade under Marco Pierre White and Michel Roux Junior, and shot to fame on Great British Menu in 2006 beating other well known chefs to cook the fish course for the Queen, as part of her eightieth birthday celebrations.
Method
Method for pork cheeks
Season the pork cheeks with salt and black pepper.
Heat a deep sauté pan until hot, add half the oil and the cheeks and fry on both sides until golden.
Take the cheeks out and set to one side.
Add some more oil then add the onion, carrot, ginger, thyme and coriander seeds and cook on a medium heat until golden brown.
Pour in the ginger beer and reduce to a syrupy glaze then lay the cheeks on the vegetables.
Pour over the chicken stock to cover, bring to the boil then reduce the heat and simmer for 1hour until the cheeks and tender.
Remove the cheeks and set aside.
Pass the braising liquor through a sieve into a clean pan and return to the heat.
Cook until thickened, then add the cheeks and toss to glaze.
Method for carrots
Bring a pan of salted water to the boil, add the carrots and cook for 2 minutes until just tender.
Drain and set aside.
Heat a frying pan until hot, add the ground ginger and honey and bring a boil.
Whisk in half the butter and carrots and sauté for 1 minute until golden brown.
Bring a pan of salted water to the boil, add the jersey royals and cook for 4-7 minutes until tender.
Drain and toss with the remaining butter.
To serve
Place the glazed cheeks onto a plate, place the carrots alongside and pour any reminding sauce around the pork
Pile the jersey royals alongside.