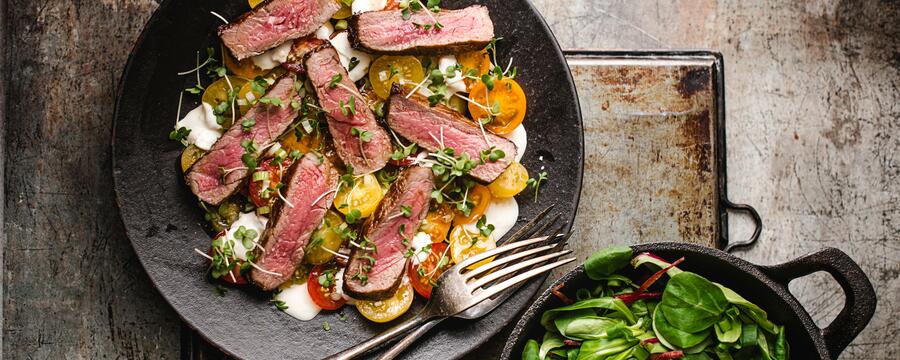 Any queries regarding our subscription service? We might have you covered below. If not, don't hesitate to get in touch with our brilliant Care Team via 01765 824050 or
[email protected]
.
How do I sign up for subscription?
There are two ways to sign up to our subscription boxes. The first is with personalised boxes with produce chosen by you, and the second is with our Eat Better Meat boxes, featuring contents handpicked by us and that also pass on a generous saving. To learn more click here.
Is there a minimum order value?
There is no minimum value to order from us. Orders over £50 will benefit from free standard weekday delivery and reduced premium weekend charges.
I've just signed up for subscription, how can I manage it?
You can manage your subscription from the 'subscriptions' tab in your account. If you're yet to register an account with us, you can do so by clicking here and using the email used to sign up for your subscription.
Can I change the billing or delivery details?
You can change your subscription details by managing your subscription in your customer account.
Will I be tied into the subscription after signing up?
You are free to pause or cancel your subscription at any time. You can manage this yourself in the account section.
The product was on promotion when I signed up, will it be this price on the renewals?
The exact amount charged will be calculated based on offers and pricing available on the day that payment is taken. This will be 4 days before your renewal date.
I won't be in for my next delivery, can I skip it?
You can skip your next delivery or pause until a specified date by managing your subscription in your customer account.
What will happen if the breed I have subscribed to is unavailable?
Our wonderful heritage breeds are available in small numbers and are limited in quantity. Therefore, on the odd occasion, the breed may be unavailable for your delivery, in which case, we will look to supply you with an alternative breed of the same cut.
Can I subscribe with eco packaging?
You can subscribe with the eco packaging option. You can also add or remove this by managing your subscription in your customer account.
Can I amend the contents of my next subscription box?
If you have created your subscription by selecting individual products, you have the option to modify quantities or remove items for your upcoming delivery. However, if you have subscribed to a bundle like the Eat Better Meat Box, we change the contents of the box monthly and therefore cannot be edited.
Am I able to start a subscription with a one-off product in my basket?
You can still subscribe with a one off only item in your basket. This item will arrive with your first order, but will not be added to your subscription or be included in future renewals.
Can I change the delivery frequency of my subscription?
You are free to change to weekly, fortnightly or monthly deliveries by managing this in the subscription section of your customer account.
If you can't find what you need, do get in touch. Our contact details can be found here.
Learn more about our subscriptions here