Heritage breeds have strong future in food chain
Blog • August 22nd 2018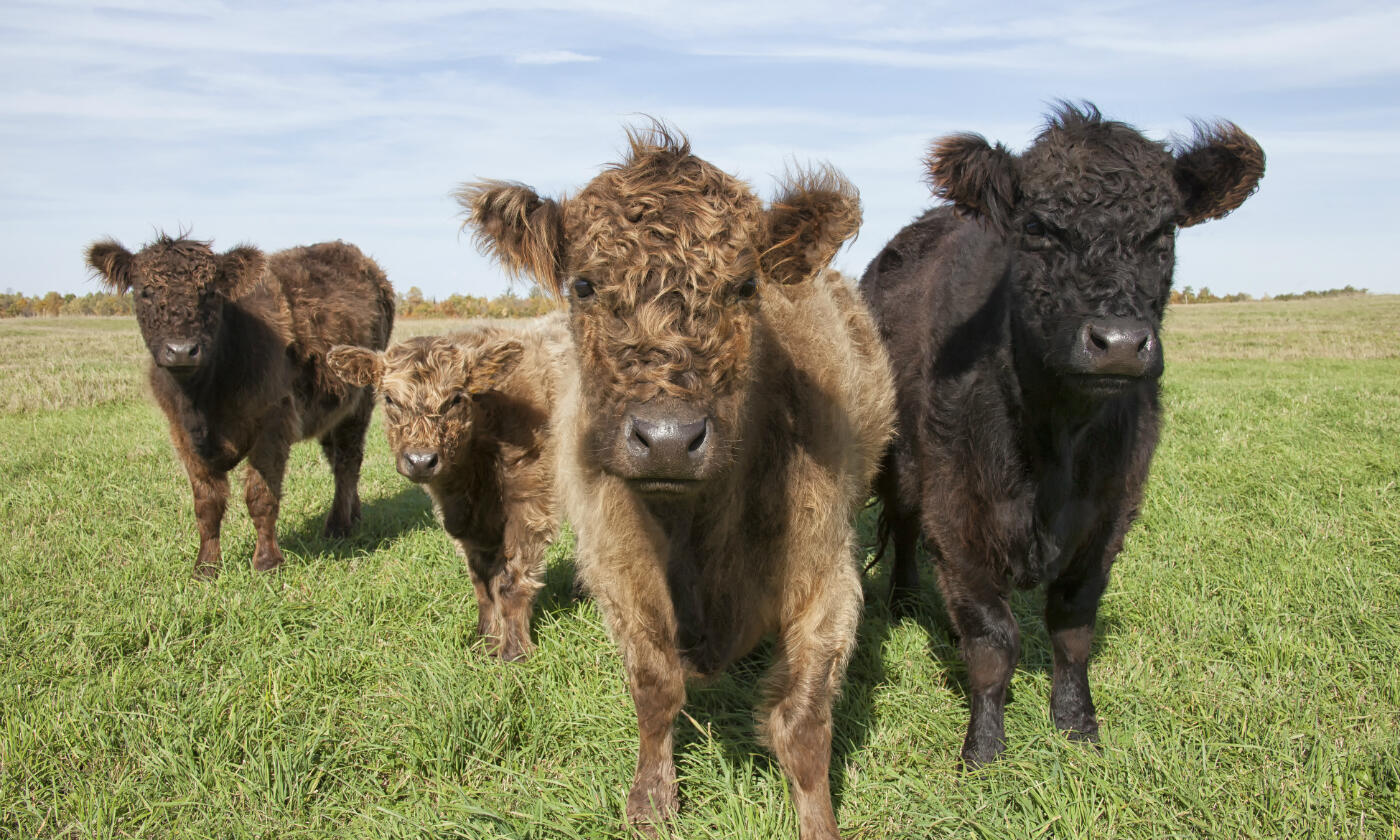 Chris Berry looks at the rise and rise of heritage meat
Hugh Fearnley Whittingstall is one of a plethora of celebrity names to champion locally produced and sourced meat. In the River Cottage Food Book and in his TV series of the same name he regularly and passionately expresses his feelings over purchasing direct from farms, via local farm shops, farmers markets or village butchers.
Similar echoes are being heard over in the United States as the rush for quick turnaround meat through accelerated growth stimulation has seen taste in such as pork, beef, lamb and chicken thrown over in favour of cheap food lacking in fat content and marbling.
Pig specialist Michael Ruhlman attended Pigstock in Traverse City Michigan where on seeing a factory farmed pig prepared for sale alongside what he describes as a properly raised heritage pig he felt compelled to write: 'Every one of us impacts the food system each time we put our money down. It is fundamental you are aware of your actions and care about the quality of what you and your family eats - and the difference between good food and bad food.'
There is little scientific evidence available as yet to substantiate that heritage is superior to commercial meat, but there is substantial weight in the opinions of those who matter - the farmers and breeders who grow the livestock; restaurants and chefs; and butchers and those who taste the meat. Evidence through the growing numbers that buy from Farmison & Co suggests strongly that heritage meat packs flavour that is missing from more industrial-based meat.
Heritage Foods founded by Patrick Martins in New York City in 2001 states its aim to sell ancient breeds of livestock that are becoming extinct largely because industrial agriculture has pushed aside healthy breeds for faster growing animals. Patrick, who set up Slow Food in Rome in 1986 in response to a McDonalds opening up on the Spanish Steps has this philosophy: 'Rare breeds are saved when popular demand increases and farmers then have the incentive to raise them. We must eat them to save them.'
Heritage breeds pack flavour - but why do they pack more than commercial breeds and do they really?
'When you choose heritage breeds and naturally raised meats everybody wins. You get to experience some of the most flavourful, exceptionally marbled meat there is, the farmers get the money they need to keep raising animals the way nature intended and that gives heritage breeds a consistent purpose in our agricultural system.'
Why then are town butchers and some village butchers still selling the more commercially bred meat?
Ask any butcher in the UK and they will tell you that flavour comes from the fat, marbling, what the animal has eaten, how it has been tended and whether it has been stress free.
Butchers are fully aware that meat from heritage, native bred, outdoor reared livestock offers greater flavour. Breeds such as Galloway, Belted Galloway, Beef Shorthorn, Dexter, Highland, Longhorn, Lincoln Red, Hereford, Aberdeen Angus and South Devon will set butchers' own juices flowing but price and the rush for cheaper food is what led the beef world and other meats towards intensively farmed animals that are fed to arrive at market quickly rather than reaching a maturity that butchers know offers greater flavour.
In short they are in business to sell meat and buy as cheaply as they can, while maintaining a quality their customers find acceptable as well as being able to sell the quantity that makes their own purchases worthwhile. It's a tough equation in a highly competitive market place where supermarkets have led the downward pressure on price and that is where farm shops, farmers markets and Farmison & Co are all making headway by producing quality meat at a price that those who understand their principles are prepared to pay - for heritage flavour.
Farm shops and farmers markets have brought heritage breeds back in vogue in the UK and Farmison & Co is committed to the same ethos - presenting tasty, succulent, melt in the mouth meats from animals that have been raised not with the principle of cheapness but real quality and a delicious consumer experience at the table.
What you should look for and the questions you should ask of yourself and who you buy from?
Ask yourself this simple question. What is it you want from your purchase of meat? If all you want is cheap food then rejoin the queue at your local supermarket and you will continue to impact on the food system in a negative way as Michael Ruhlman expresses.
It's all about exploration and Farmison & Co is committed to the same, working with those who are rearing such as Large Black pigs, heritage bred chicken, Dexter beef cattle and Swaledale lamb.
A Better Class Of Chicken
This includes the Farmison & Co pioneering Heritage Breed Chicken project being undertaken in conjunction with Dr Paul Talling of Loose Birds at Kensa Park Farm set in the rolling Ryedale Hills of North Yorkshire. Historic breeds of native chickens are being reared to rediscover the unique flavours of these magnificent table birds from the past which have fallen out of favour with the supermarkets. Breeds such as 'Indian Game', 'Light Sussex' and 'Dorking' are all within the rearing programme and will be available in very limited small batches in the future.
Farmison & Co change their breeds from week-to-week. Take a look at the Heritage Breeds we have available to buy this week.